Our Insistence on Glass Pots
Our glass pots have been just as well loved as the custard puddings they contain for all these years.
Read about our commitment to these glass pots.
About Our Glass Pots
Morozoff has exercised the same care in its insistence on glass pots.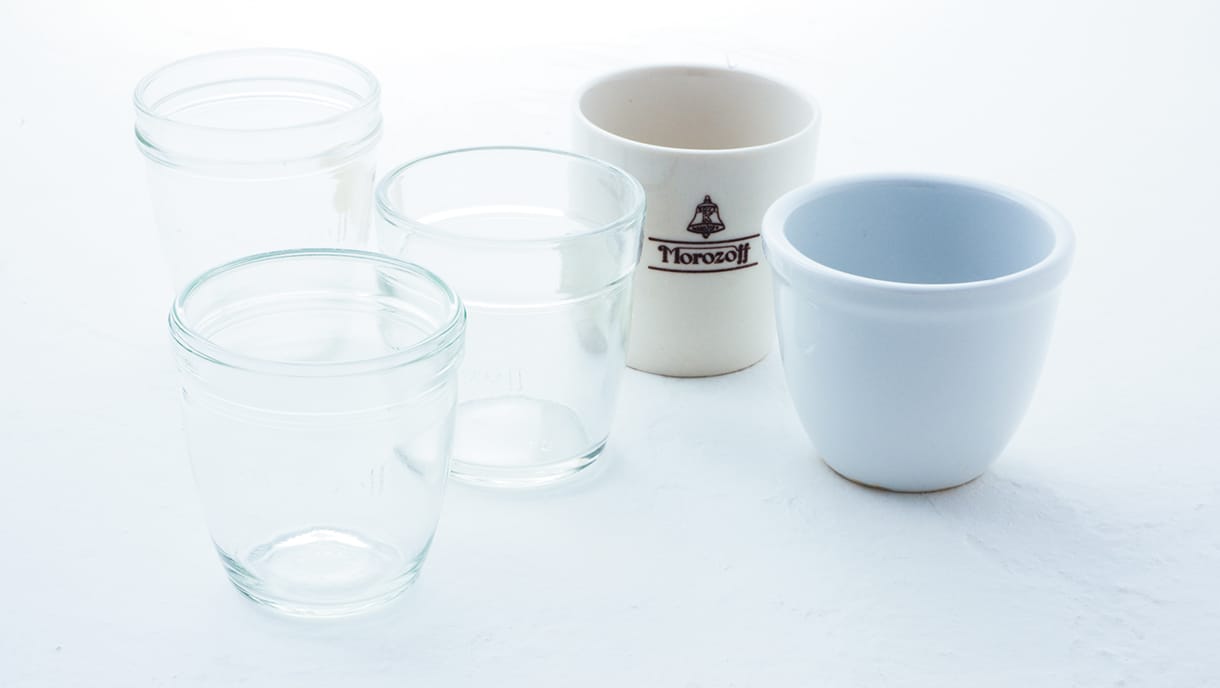 The relatively thick ceramic pots used when we first started selling our custard puddings proved very popular, but because they were made by hand, there was a limit to how many we could make. So we embarked on mass-production in a factory. However, achieving the same delicious taste that the custard puddings made by hand in our shop was a more difficult challenge than we had imagined.
OUR CHALLENGES
The pot needed to be strong enough to withstand the process of steam-baking.

It had to be of a design that would stop the caramel sauce from rising to the top.

It needed to have a form that would evoke a sense of definite worth.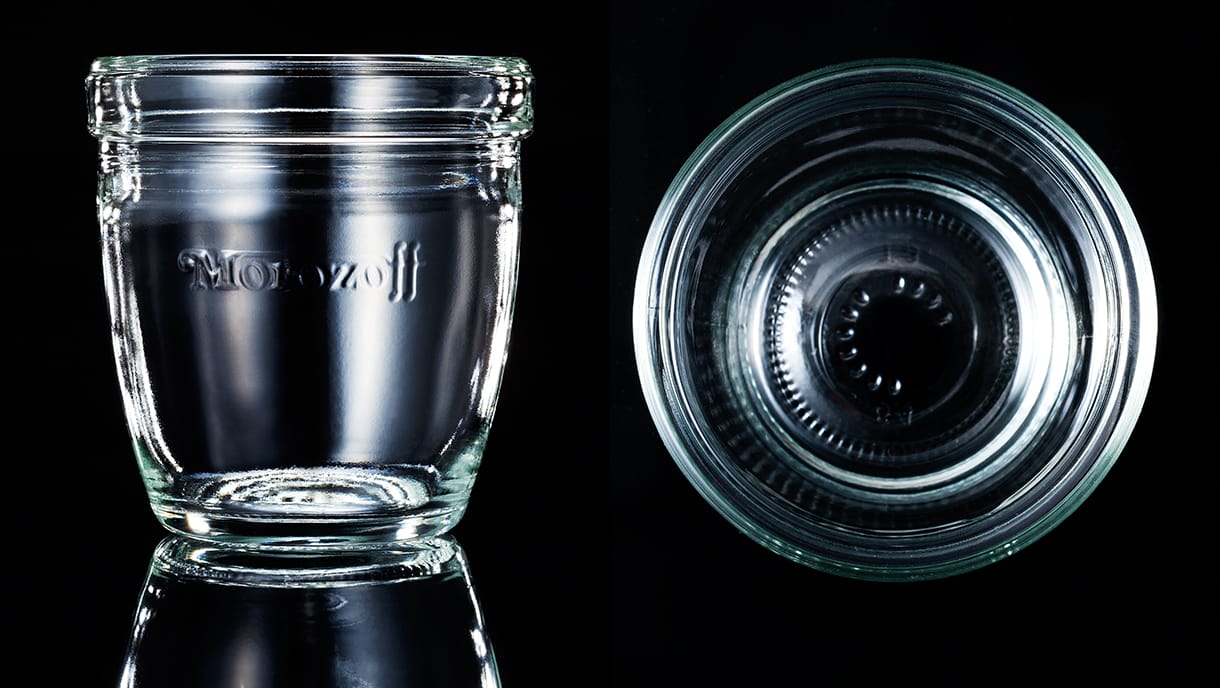 The solution to these challenges was something that has since become synonymous with Morozoff's Custard Pudding – our glass pot. Glass has the advantage of conveying the heat slowly into the center of the custard, enabling it to cook consistently.
Initially, our glass-pot custard puddings were only available in the Kansai and Kanto areas. No sooner had they been released than they became a huge hit with Kobe's female university students, who gave them the nick-name "Mega Pudding."
In the fifty years or so since the birth of Morozoff's custard pudding, and the forty years or so since the switch to glass pots in 1973, Morozoff has continued to make improvements to our glass pots through trial and error, such as modifying the shape to prevent breakage and making it lighter.
Then, on July 1, 2013, as a new challenge in the product's 51st year, we launched our Prime Custard Pudding (Fresh Cream) in a new glass pot.
HISTORY OF OUR CLASS POTS
The glass pots used for our Custard Pudding have undergone numerous transformations over the years. If we only count the changes for which we still have records, the reduction in weight in 2012 was the fifth major change. When minor changes are included, there has been a total of seven changes.
1962

The birth of Morozoff's Custard Pudding

The first custard puddings were sold in a relatively thick ceramic pot.

1968–c.1970

Start of factory production・Modifications to pot

We changed to a ceramic pot with thinner walls.

c.1972

Change in design on pot

The ceramic pot is now adorned with the new MOROZOFF logo and M-Bell motif.

1973

Introduction of glass pot

Successful mass production is achieved.

1995

Launch of Custard Pudding (Mini)

The net contents of the mini size weigh 90 grams.
(183 grams for the regular size)

1998

Weight reduction of regular-size glass pot

The glass pot's weight is reduced by approximately 20% from 188 grams to 149 grams.

2006

Partial modification of shape of glass pot

The glass pot's weight goes from 149 grams to 150 grams.

2011

Appearance of Custard Pudding in White Glass Pot

We launched our reproduction Custard Pudding in a new white glass pot, which is reminiscent of the original ceramic pots used back when we first started selling our custard pudding.

2012

50th anniversary of Morozoff's Custard Pudding
Weight Reduction of Glass Pots

The weight of the regular-size pot is reduced from 150 grams to 140 grams The mini-size pot goes from 100 grams to 90 grams (*).
*This was the first time the mini pudding pot had been modified.
Our glass pots can be recycled.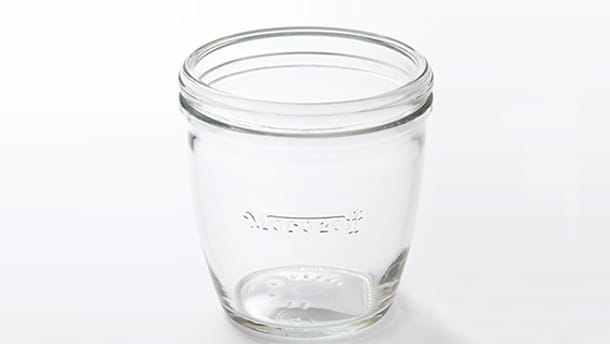 Our Custard Pudding comes in containers that are made of glass. In areas where glass is accepted by local governments, you can dispose of our glass pots on recyclable rubbish (resource rubbish) days.
* Please dispose of broken glass pots as non-burnable rubbish. (Handling of recyclable rubbish varies among different local governments. Please check with your own municipal council.)
Our glass pots are transformed into storage canisters!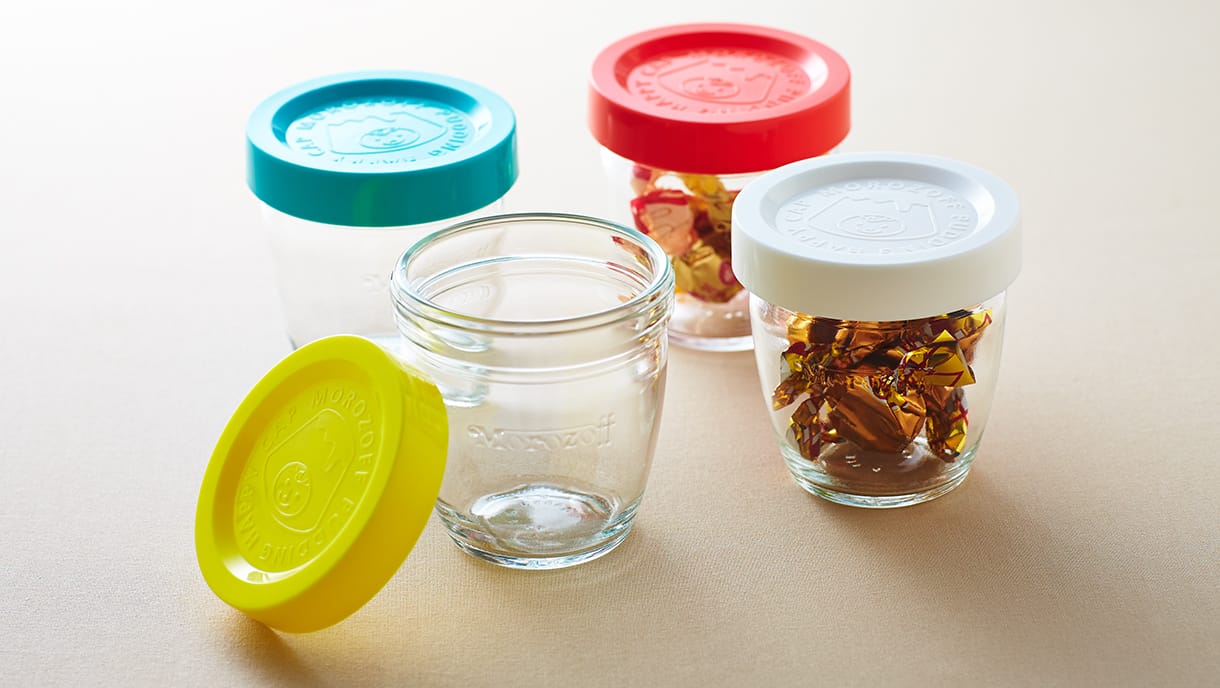 When we heard from our customers that, after they had finished enjoying the delicious Custard Pudding, they were re-using our glass pots for a variety of other purposes, we came up with our "Pudding Lid." Use your own flair to re-use our glass pots in any way you like.
*The Pudding Lid will not fit glass pots made prior to May 2012.
* They are not heat-resistant, so caution is advised.
* The Pudding Lids were available as a gift in past promotions or for sale for a limited period at certain shops.